Initially launched as a township coalition loyalty programme for both township & rural businesses.
Ekasi Bucks Pty Ltd was established with the purpose of revitalizing the Township Economy;
Our main purpose was to establish a currency that would be used by the people spending money in townships;
A currency that is decentralized from the South African Reserve bank.
A Currency Immune from the Inflationary adjustments of the Rand.
A currency for the People, Secured and inflated By the people.
We established a Cryptocurrency coin called Ekasi Bucks, A Digital currency that uses a peer to peer payments system that is verified and secured over the Bitcoin

 Blockchain

.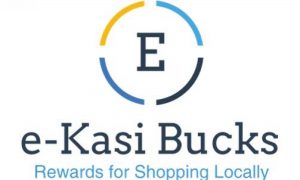 http://bitcoinchaser.com/ico-hub/ekasi-bucks
South African Blockchain Startup Ekasi Bucks Aims To Provide Financial Services to Townships
South Africa: Blockchain startup to service R50 billion Township economy
www.itweb.co.za/index.php?option=com_content&view=article&id=163254:SA-blockchain-start-up-joins-Lykke-initiative&catid=244
.