We were contacted by a lot of businesses requesting our systems, however 95% of them had no equipment to run our systems from. We were challenged to build our own affordable Ekasi Bucks Kiosk Terminal with systems running on the blockchain.
Full features;
Point of Sale system

Ekasi Bucks Mobile Wallet

Ekasi Bucks Exchange

Crypto currency reward based systems,

Inventory management systems,

Money transfer systems,

Consumer analysis systems.
Try our demo Point Of Sale system designed based on Odoo open source platform:
Point Of Sale system Explained😀
---
Our mobile and card based wallets are for merchants and consumers. Our Ekasi Bucks wallets allow our merchants and consumers to interact via every transaction.
Merchants can advertise products and services directly to consumers via the direct wallet – wallet marketing and promotions platform.
Consumers on the other hand can place orders for goods and services to delivering merchants allowing a simple and convenient way to transact and build a relationship between both parties.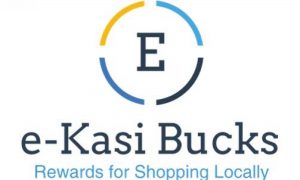 Ekasi Bucks Token specifications
Name

: EKASI BUCKS


❶

SHORT NAME

: EKB


❶

TYPE

: PoSV (Proof of work/ Proof of Stake velocity)


❶ Last POW Block

: 20 000


❶ Static POS interest

: 5%+ per week


❶

Algorithm

: Scrypt


❶

Block generation time

: 60 seconds


❶ Block reward

: 20 Ekasi Bucks


❶ Change difficulty

: Every block


❶

Stake min age

:7 days


❶ Stake Max Age

:30 days


❶

Additional coins issued

:Yes